Couples therapy is for all couples; same sex or heterosexual,  whether married or not. Couples therapy can be helpful at whatever stage of your relationship. Your goal may be working towards staying together or in some cases, a healthy separation.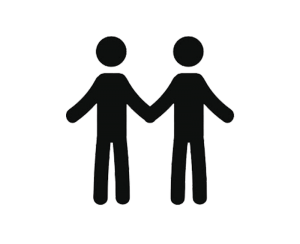 One of the greatest gifts in life is a loving, fulfilling relationship with a partner. Many couples find themselves under the pressures of life, becoming more and more distant and harbouring blame and resentment for the other. Therapy offers a safe space for couples to express openly and honestly the difficulties they are experiencing, strategies to break out of unhealthy patterns and practice new ways of communicating.
There are various tools available for us.
Imago Dialogues, where we practice speak from 'I feel' rather than 'you make me feel'
The 5 Love Languages, where we discover how to give and receive love in more meaningful ways
Gottman methods of investing in the health of your relationship
EFT methods of nurturing a secure attachment
Genograms to discover the history and templates of our family relationships
Most importantly, at the centre of our work together, is the building of trust and the sharing of the relationship goal. In order for any couple relationship to be healthy, both partners need to also feel healthy. Individual needs are therefore part of the work, and ultimately, the relationship feeds our needs for companionship and intimacy.